BIRTHDAY PACKAGES ARE FOR OUR
MIDNIGHT CRUISES ONLY - 21 & OVER EVENTS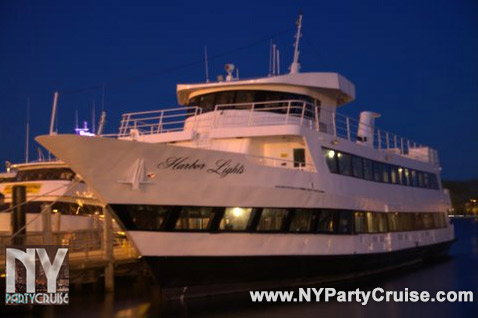 How a VIP Birthday Package works?:
*Reserved Tables do not have seating for entire party at one time, but everyone in your group will have access to your tables all night. There are approximately 3-6 seats per table, depending on which level you are seated. Seating is available, but not guaranteed for each Guest.
This is a Dance Cruise!*
Our Birthday Packages are for our Midnight Cruises on select dates only. All Midnight Cruises are 21 & Over Events, require valid ID, & have a Dress Code that will be enforced.
Birthday Packages are Based on the Amount of Tickets you purchase or that are purchased by your guests through the personalized birthday webpage that we create. Tickets start at $25 per person, (price based on event & is subject to change -- check event date for details on Cruises page or we will inform you of price of tickets upon our reply to your form completion above). Each package has a minimum amount of tickets that must be purchased in order to receive that package. There are no additional fees to set up a birthday package other than the price of the tickets.
The Personalized Birthday Webpage link is sent to you immediately after you contact us and we confirm a date for your birthday event. The remaining items are confirmed once the minimum amount of tickets have been purchased. Send the link to your guests so they can view the info and purchase tickets. The Birthday webpage will have a Personalized credit card link so that we may keep track of your guests to allow us to determine which package you receive. We will send you updates along the way with a list of your total guests so that you may keep track as well. Tickets may be purchased in cash, but in order to do so, you or your guests will need to make arrangements by emailing us to set a day & time to meet us at our office in the Upper East Side of Manhattan.
Tickets are sold on a first come, first serve basis. Once the event is listed as sold out, there will be no more tickets available. All of our events sell out several days in advance, so it is best to purchase tickets ASAP to secure your admission to the event.
Please complete the form above to set up a birthday package and we will contact you with details. If you have any question, please list them in the 'Additional Comments' section of the form above.
VIP BIRTHDAY PACKAGE #1
(Min of 15 ppl Must purchase tickets in advance)
* Customized Birthday Webpage
* Birthday Person Receives Free Admission
* Complimentary Birthday Cake
* 1 Reserved Table
* Shout Outs from the DJ
VIP BIRTHDAY PACKAGE #2
(Min of 20 ppl Must purchase tickets in advance)
* Customized Birthday Webpage
* Birthday Person Receives Free Admission
* Complimentary Birthday Cake
* 2 Reserved Tables
* Complimentary Drink Ticket for Bday Person
* Shout Outs from the DJ
VIP BIRTHDAY PACKAGE #3
(Min of 30 ppl Must purchase tickets in advance)
* Customized Birthday Webpage
* Birthday Person Receives Free Admission
* Complimentary Birthday Cake
* 1 Extra Free Admission Ticket for a Guest
* 3 Reserved Tables
* Complimentary Drink Ticket for Bday Person
* Shout Outs from the DJ