**NYPartyCruise handle events coordination & private charter cruises. We do not own the vessels, nor do we hire their staff as far as security, bartenders, or sailing crew.
LIBERTY BELLE
Max Capacity: 600 Passengers
Min Capacity: 150 Passengers
Seats: 300 Passengers
* 4 Levels w/ 3 Enclosed Levels
* 4 Outdoor Decks
* 4 Fully-Stocked Service Bars
* Air-Conditioning & Heating

Additional Port: PIER 36, (Manhattan)

Additional Port: PIER 36 - Area Map
Click Image Below to Enlarge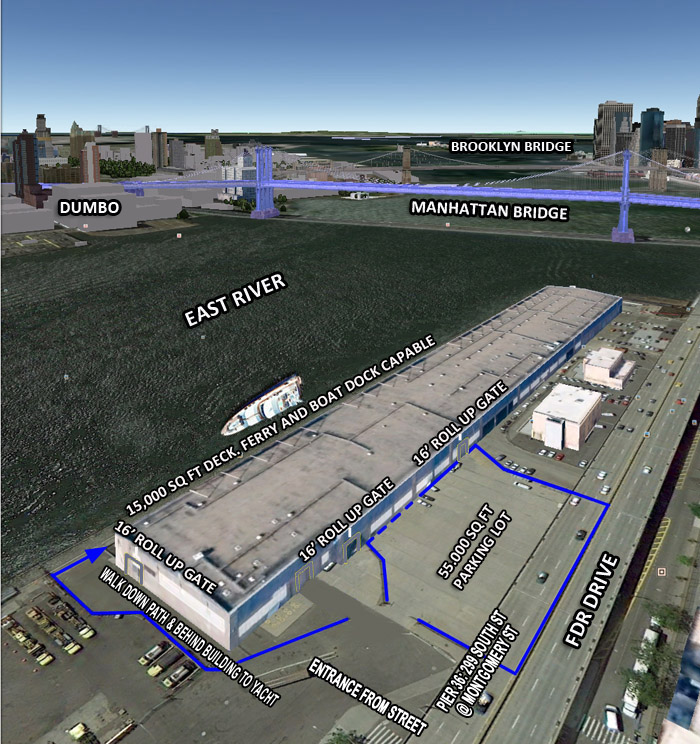 The Liberty Belle is a U.S. Coast Guard Certified vessel based out of Brooklyn and can also sail from Pier 36 on the East Side of Manhattan for additional fees. The grand facilities on the Liberty Belle include four levels, seating for up to 300 guests, and a maximum capacity of 600 passengers. The first three floors are indoors and feature air conditioning/heating systems to ensure the comfort of all on board. A fully stocked bar and a full-sized dance floor are featured on each of the indoor decks. The fourth level is an expansive open-air promenade.